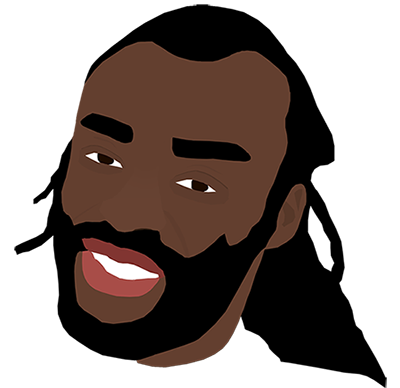 Tee is an Advanced Certified Scrum Master and Agile IT Delivery Manager with a passion and strong skillset for all things Agile. He holds a very high level of self-motivation and is a keen believer in diversity, innately understanding the value of putting customers first. Having worked in the industry for 6 years, he has cultivated an extensive inventory of experience in the IT sector and has worked in an array of industries including; Retail, Automotive, Travel and Tourism as well as the Banking / Financial Industry.
Some of the large global organisations he has worked for include Tesco, TUI, Jaguar Land Rover and Lloyds Banking Group, which invariably involved working with teams on a global scale on large multi-million pound projects. These ranged from time-sensitive legislative pieces to brand new initiatives. In true Agile style, projects were delivered efficiently with incremental and iterative delivery of value early and often to the customer, whilst also providing transparency to stakeholders, as per the three pillars of Scrum (Transparency, Inspection and Adaptation).
Utilising his strong IT background, Tee also participated in and contributed towards multiple web development, app development and data projects where he collaborated with a number of teams, including UX, UI, Front End and Back End Developers, QA, Data Analysts, Business Analysts and Product Owners. Thus, he has gained a broad range of both knowledge and experience and has utilised these to achieve a number of industry standard certifications.
Published paper titled 'Cloud computing & Security' for CISIS (The international conference on Complex, Intelligent, and Software Intensive Systems)
Org level Agile training and workshop creation, facilitation and delivery
People choice award winner (Tesco 24HR Hackathon 2016)
Charity & diversity NWT leader
Awarded Placement of the year for outstanding achievement and going above & beyond, out of 29 interns at TNT Express (FedEx) Technology
Achieved a First class Degree with honours (Sandwich) in BSc Information, Communication and Technology
Graduate / Intern mentoring and coaching
Agile guild founder & Team building organise lead

Advanced Certified ScrumMaster (A-CSM)

Certified ScrumMaster (CSM)

BCS Practitioner Certificate in Agile

Windows Operating Systems Fundamentals Microsoft Technology Associate

Database Administration Fundamentals Microsoft Technology Associate

Windows Server Administration Fundamentals Microsoft Technology Associate

Networking Fundamentals Microsoft Technology Associate

Security Fundamentals Microsoft Technology Associate

CCNP TSHOOT: Maintaining and Troubleshooting IP Networks

CCNP SWITCH: Implementing IP Switching

CCNA Exploration: LAN Switching and Wireless
Coaching
Scrum Mastery
Faciliation
Servant Leadership
Communication
Delivery Management
BDD / TDD / CI/CD
Lean Agile / SAFe / XP
Offshore / onshore Scrum team management
JIRA / Rally
Github / Jenkins
Microsoft Office
Stakeholder Management
SDLC (Waterfall, Agile)
Prince2 & ITIL
Java / Javascript / SQL
UX, QA, Development
Infrastructure (Servers, Networks, Cloud)
Providing direction and guidance through Agile training material and workshops tailored to your organisation, we can help your workforce become more Agile focused. We can provide mentoring services to employees across the business on all things Agile as well as help facilitate and collaborate with a number of teams to improve ways of working, including UX, Design, Developers and QA resources to aid in creating high performing and motivated teams.
One of the key elements of Lean and Agile as a whole is to eliminate waste. We will observe your processes and identify potential areas to improve efficiency by removing any non value added activities and thus increasing customer value.
These are all crucial factors to help ensure your colleagues are happy, which can ultimately lead to successful projects and therefore satisfied customers.
Similar to Agile coaching but more focused at a team level, applying the Agile principles and coaching the team to uphold the scrum values. This entails being a true servant leader, always readily available to the team whilst shielding them from distraction and helping them to remove any blockers or impediments which may be slowing them down.
We focus on tapping into the intrinsic motivation of colleagues and providing a psychologically safe environment for people to thrive, experiment and innovate whilst also adapting to the organisation's particular ways of working.
Also providing strong stakeholder management and facilitation of all the relevant ceremonies (e.g. daily scrum, retrospectives, backlog refinement and sprint planning), whilst promoting a culture of continuous improvement to create high performing teams that have short lead time, sustainable quality, managed risks and regular delivery of customer value and business goals.
Similar to Scrum mastery but with more of a strong focus on delivery, often working with cross functional, multi disciplined teams and ensuring that the team is happy, as happy people often produce great work! It also involves working closely with the product owner to support the delivery of value.
In addition to the aforementioned it entails; being the voice of the team, providing direction and guidance, being that bridge between the team and the stakeholders, providing timely updates and producing relevant metrics for a clear status on the current state of the project.
Our experience demonstrates the right balance of technical skills in order to understand the scope of what is being delivered but also having the management skills to not only lead the team but often line manage, mentor and perform tasks such as resource allocation and budget planning.