There's a new steaming service on the block: Disney+. In this post I will explore how Disney Plus matches up to more established services, such as Netflix and Prime Video, and give my verdict on whether it's worth it or not. #TechYourTime
Launched in the UK at the tail end of March, Disney Plus now has over 50 million subscribers and they have not even completed their global rollout! With Disney Plus you get access to all Disney's back catalogue, including Pixar, National Geographic, Marvel, Star Wars and The Simpsons. This pretty extensive collection means you can enjoy all the classics like The Lion King and Home Alone, as well as huge blockbusters such as Avatar, Iron Man and the Avengers.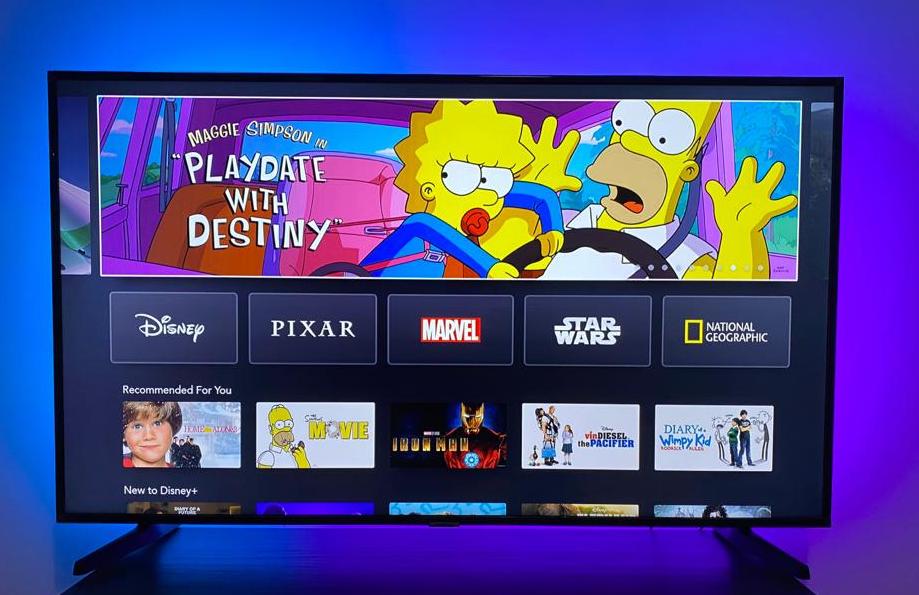 How much does Disney Plus cost?
Now let's compare Disney Plus with some of its competitors.
Disney+
Netflix
Amazon Prime Video
£5.99 / month
£59.99 / year
£5.99 – Basic
1 screen at a time
No HD
£8.99 – Standard
2 screens at a time
HD
£11.99 Premium
4 screens at a time
Ultra HD
£5.99 / month
or
£7.99 / month *
£79 / year *
for other Prime benefits
(e.g. same day and next day delivery, access to Prime books, Prime music and many more)
✓ 7-day free trial
✓ Cancel anytime
✓ Unlimited Content
✓ 4K HDR
✓ 30-day free trial
✓ Cancel anytime
✓ Unlimited content
✓ Tiered subscription – choose what suits you best
✓ 30-day free trial
✓ Cancel anytime
✓ Student discount
✓ 4K HDR
✗ Only a 7-day trial
✗ Tiered subscription – you pay for what you get
✗ Additional payment needed for non-Prime content
* Student discount at £3.99 / month or £39 year.
On paper, Prime Video seems to be the clear winner in terms of value for money; you can receive many benefits with your Amazon Prime subscription and the luxury of streaming in 4K HDR comes as standard (providing your device is 4K ready). But life ain't that black and white is it? Bear in mind that not all content is "Prime", so you may end up having to pay to stream. This is dissimilar to Netflix and Disney Plus, both of which give you access to their full catalogue once you've paid your subscription fee.
Disney Plus features
Profiles and Settings

 
You are able to create up to 7 user profiles per Disney Plus account; each profile is able to choose a Disney character. Child friendly accounts come with brighter, bolder colours, a less busy interface and more kids content.
Streaming Platforms
Disney Plus is well supported. Streaming is available on the all web browsers and the following devices: Amazon Fire, Chromecast, Chromebook, PS4, Xbox One, iOS, iPhone, iPad, Apple TV, Android, Samsung and LG smart TV's. A full list of supported devices can be found on the official Disney Plus help page.
Interface
Although the interface is similar to Netflix, overall it is not as refined. It has a "search" function, like other streaming services. Despite being quite basic, you are able to search by title, character or genre. Content can also be found via categories (e.g. Movies, TV series, Marvel, Shorts, Disney Originals etc.). You can add items to a watchlist, which also feeds in to a recommendations section.

Verdict: Is Disney Plus worth it?
Now on to my opinion… Disney Plus has a vast selection, with over 500 movies and 350 TV shows. The content is perfect if you want to take a trip down memory lane, relive your childhood and feel nostalgic. Also, it is family friendly and will most definitely provide hours of endless entertainment (great during this lockdown period). 
Indeed, there is always room for improvement. I would like to be able to see previews/trailers like Netflix. An easier way to input your email address and password, a more refined interface and search function would be very handy. Yes, it is better than Prime Video in this department, but not as good as Netflix in my opinion. Nevertheless, the overall user experience is acceptable and easy to navigate.
But…do you want to add yet another steaming service to your monthly outgoings? With Disney cancelling all of your favourite Marvel shows on Netflix, once these come on to Disney Plus, you will have no choice but to sign-up to enjoy these. Disney Plus also offer a 7-day free trial, so it's at least worth a try. In short, I had a great time reliving my childhood and would recommend Disney+.